NAVIGATING TOMORROW'S WORKFORCE!
2024 FLEXIBILITY FORECAST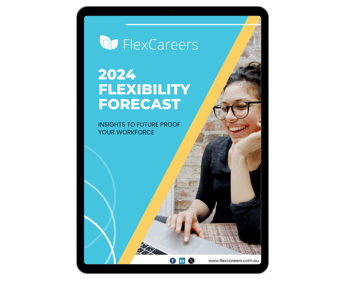 In the ever-evolving landscape of HR and talent acquisition, staying ahead of the curve is vital to building a resilient and dynamic workforce.
Our 2024 Flexibility Forecast is packed with valuable insights, and offers a glimpse into the future of work, equipping you with the knowledge and strategies needed to future-proof your organisation.
Discover the latest trends, innovative approaches, and expert advice to adapt and thrive in a world where flexibility is paramount.
Don't miss out on the opportunity to lead the way in shaping the workforce of tomorrow. Download the report now and take a confident step toward a successful, adaptable, and future-proofed workforce.